SANGOMA SESSION #3
Datum: Fr, 15.01.2016 um 20:00
Veranstalter: Verein Innenhofkultur
Ort: Badgasse 7, Klagenfurt
// MARK DURAN // | // DJ PEKAVE // | // DJ MIXNIX //
come and party with the family!
ENTRY 3euro / FREE ENTRY FOR REFUGEES AND ASYLUMSEEKERS(bring your documents).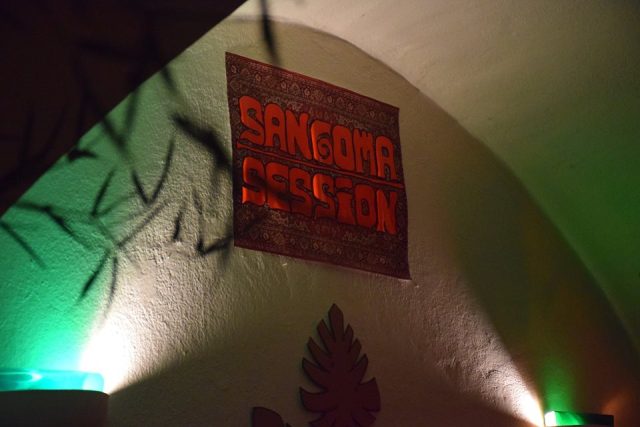 welcome again boys and girls, 2016 is there and we continue where we finished last session:
organic sunsoaked sounds for the dancefloor paired with live-art-action and other visual seduction!
this session we have two special guests to contribute to the party:
– we get a serious injection of LIVE-PERCUSSION from carinthias' local hero in the matter of rhythm affairs: Klaus Lippitsch. we are very looking forward to this!
– and we have the charming and talented artist JACKLIN from nuremberg who organizes De Kunstschlacht and is very experienced in LIVE-PAINTING at nightclubs. Beside that she designs skateboard-decks atEMillion Skateboarts!
the soundsystem receives rich nutrition from the SANGOMA SESSION Residents:
// MARK DURAN //
// DJ PEKAVE //
// DJ MIXNIX //
come and party with the family!
ENTRY 3euro / FREE ENTRY FOR REFUGEES AND ASYLUMSEEKERS(bring your documents)
there will be also happening FREIBÜHNE #36 from 20:00-23:00h at the first floor of Raj. Drop in at SANGOMA SESSION for a drink and a dance afterwards… https://www.facebook.com/events/212445465756047/