SAKE – konzertantes
Datum: Di, 27.08.2002
Veranstalter: Verein Innenhofkultur
Ort: cik - Künstlerhaus Klagenfurt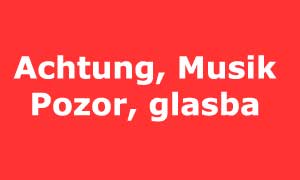 SAKE AND THE VOODOO HANKS
Musik aus dem Hexenkessel
Ein Kessel in dem es kocht und brodelt.
Ein musikalischer Zaubertrank, der einfach
jeden in seinen Bann zieht. Ein heisses Gebräu,
aus New Orleans Music, klassischem Blues und
Soul. Mal unheimlich exzentrisch und herrlich
unkonventionell, mal einfach und voller
Romantik.
Mit viel Herz und Hingabe üben SAKE AND THE
VOODOO HANKS einfach eine magische Anziehungskraft,
auf alle die sie hören, aus.
Zurück bleibt ein verzaubertes Publikum.