Reflections: Tribute to the Tenors
Datum: So, 10.07.2016 um 18:00
Veranstalter: Verein Innenhofkultur
Ort: raj, Badgasse 7, Klagenfurt
Als Vorspiel zum Finale um 21.00 im 1. Stock + und im raj:
The music of Joe Henderson, Eddie Harris and John Coltrane.
Lukas Gabric - ts | Gregor Fticar - p | Michael Malicha - b | Klemens Marktl - dr + special guests
Eintritt: € 12 | StudentInnen € 9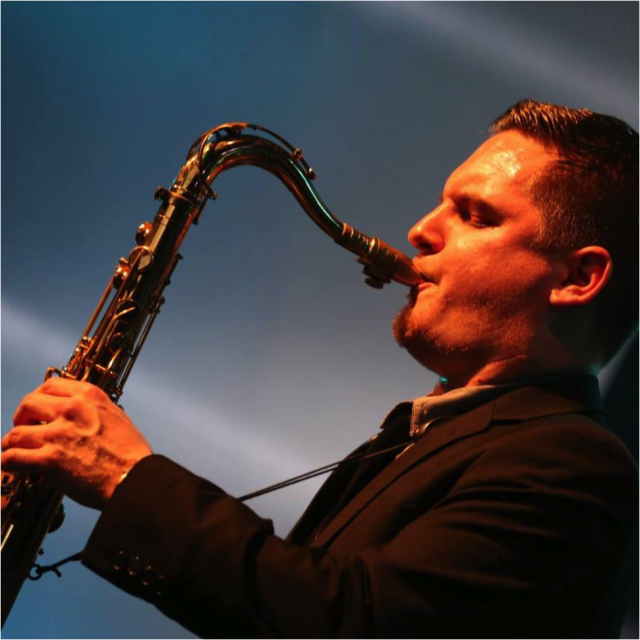 Quotes.:
"A heck of a tenor player"
– John Pattitucci
"An incredible tenor player"
– David Hazeltine
…"La banda de Lukas Gabric Group, ha sido la triunfadora absoluta en el Premio del  Público, al Mejor Grupo y al Mejor  Solista"…
EUROPA PRESS – 07/07/2014
…"un chaval que igualmente está más que capacitado para acceder al circuito profesional del jazz, desde su actual residencia en Nueva York."
EL MUNDO 07/07/2014
Reflections: A Tribute to the Tenors
With "Reflections: A Tribute to the Tenors", Gabric presents an homage to three of the most influential tenor saxophonists of all times; John Coltrane, Eddie Harris, and Joe Henderson. The primary focus of Reflections lies the interpretation of original compositions stemming from the minds of the three tenor legends. The reinterpretation of standards and originals, is one of the hallmark features of the Jazz tradition. The originals serve as a mirror on which the experience of the contemporary artist is reflected and ultimately heard in conjunction with the memory of other interpretations. Despite recently winning a Jazz Composer's award from the American Society of Composers, Gabric focuses on material from other writers, and merely reshapes the concert experience with tasteful and slight reworkings of some of the originals. A secondary aim is the presentation of lesser-known originals, which deserve wider recognition and appreciation. In sum, Reflections will be a swinging, feel-good, and thoughtful, musical expression of Gabric's reverence and gratitude towards three of the idiom's unchallenged masters.
Lukas Gabric
Saxophonist, composer, and educator, Lukas Gabric was a semifinalist in the 2013 Thelonious Monk Competition and is an alumnus of The Juilliard School's Artist Diploma Program. He performs and teaches all around the Globe. Concert and workshop tours have led him to South Korea, Italy, Germany, Austria, Brazil, and the USA. Lukas has won competitions in Switzerland (Generations Unit'12 Member), Austria (Jazz Competition St. Georgen a. Längssee), and Spain (Getxo Jazz Festival Best Soloist & Audience Choice Award), and a third place in the finals of the 2014 North American Saxophone Alliance Competition. Lukas is currently pursuing a Ph.D. at the City University of New York Graduate Center and serves as faculty for The Juilliard School's Music Advancement Program as well as the City College of New York. Lukas has performed with notable artists and at preeminent Jazz venues such as the Blue Note NY, Dizzy's Club Coca Cola, The Iridium, The 55bar, etc. For more info and details check out www.lukasgabric.net