Red Emma – Villa For Forest
Datum: Sa, 18.02.2023 um 20:00
Veranstalter: Verein Innenhofkultur
Ort: Villa For Forest, Viktringer Ring 21, 9020 Klagenfurt
Michele Paccagnella - Guitar
Matteo Pontegavelli - Trumpet
Giacomo Ganzerli - Drums

Eintritt: 16 € | 9 € Studierende und unter 18 Jahren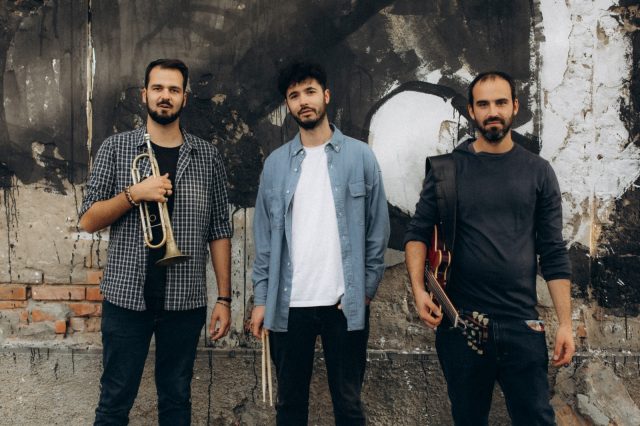 The RedEmma Trio is formed by the guitarist Michele Paccagnella, the trumpet player Matteo Pontegavelli and the drummer Giacomo Ganzerli. Their collaboration started already in 2019.
Their repertoire consist mainly of traditional Jazz music, with contaminations of Rock, Soul, Funk and World music. The main goal is to combine those inspiring ideas welcoming new musical influences.
In 2022 they were selected among 75 other bands and won the Italian prize ENCODER 22. This encouraged them to record their first album "To Keep The Clouds Company". They also had the chance to collaborate with famous artists like the bass player Francesco Ponticelli and the saxophone player Marcello Allulli, which also perform in the album.
In 2022 RedEmma had their first European tour in Portugal. In 2023 there will be another tour in Italy, Austria and Germany for the presentation of the new album.